With the help and dedication of supporters like you, we were able to successfully fundraise enough money to furnish all 41 units in our newly built supportive and affordable housing development. Thanks to your generosity, the women moving into our Block Line Road build will have everything they need to transition out of homelessness and into their own homes.
Across the region and in many parts of the country, affordable housing is in short supply. The growing lack of affordable housing has left many residents in the Waterloo and Kitchener regions without a place to live and spending longer periods of time on the regions' housing waitlist.
The housing crisis requires urgent solutions.
In 2020, the government of Ontario announced they would allocate $8.2 million dollars to create additional affordable housing units in Waterloo Region, as part of its Rapid Housing Initiative, to support women experiencing or at risk of experiencing homelessness.
A portion of the funds from this funding provided by the government of Canada and the land we leased from the City of Kitchener went towards building 41 supportive housing units for women experiencing or at risk of experiencing homelessness.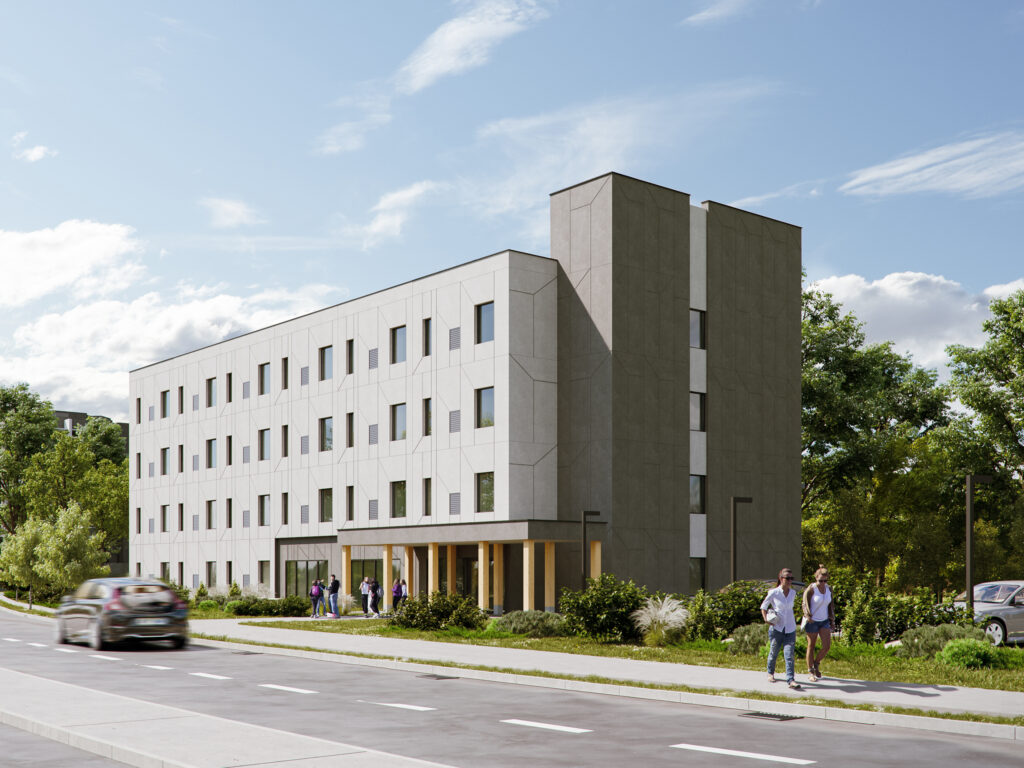 After less than a year of construction, our affordable and supportive housing development on Block Line Road is almost complete. In April, 41 women, some of whom have waited years for housing, who were chronically homeless, will move into their new homes.
Our mission is to provide affordable housing, but this challenge does not end with just providing units. It can be difficult for women to transition out of the shelter system when moving into a home is sometimes costly. The furniture and house items necessary to ensure independence and a comfortable home life can be out of reach.
Thanks to the generosity of this community, we were able to surpass our $200,000 goal and provide the everyday items women who move into our innovative, supportive, and affordable housing are in need of!
---
We have a lot of people and community partners to thank for the success of our Building Hope on Block line campaign. Every donation counts and is greatly appreciated. We want to thank the over $500 donors for their significant contributions to this campaign.
Brenda Klee
Trichome JWC Acquisition Corp.
Nancy Stanger
Marion Roes
Elizabeth Wylie
Walter Fedy
Carol Wilcox
Cook (South Estates) Limited
Mary Houslander
Frances Hatherton
Stewart Barclay
Margaret Hooper
Sharon McMorran
Vertex Environmental Inc
Lindsay Maxine
Joan Westcott
Jane Sleeman
Carol Ann Bott
Maria Wallenius
Jean MacLean
Pathway Community Church
Chris Janelle
Deaun Moulton
Connie Deckert
Tom Galloway
Mema Buchan
Thank you for contributing to this ambitious project! Thank you for helping us build hope!